Teacher's guides for an expanding collection
PDF copies of the guides may be viewed or downloaded here or on the website page for each film. For updates when new guides become available, please send a note to Gary Marcuse, Project Director at the Global Reporting Centre.
Guide contents:
Summaries
Why the film was chosen
Suggested subject areas
The environmental justice aspect of the film
Background information
A list of participants
A description of the scenes or chapters
Selected excerpts, if time is short
Discussion questions
Activities
Supplementary material
New films and more guides will be added to the collection over time (at no extra cost to current subscribers).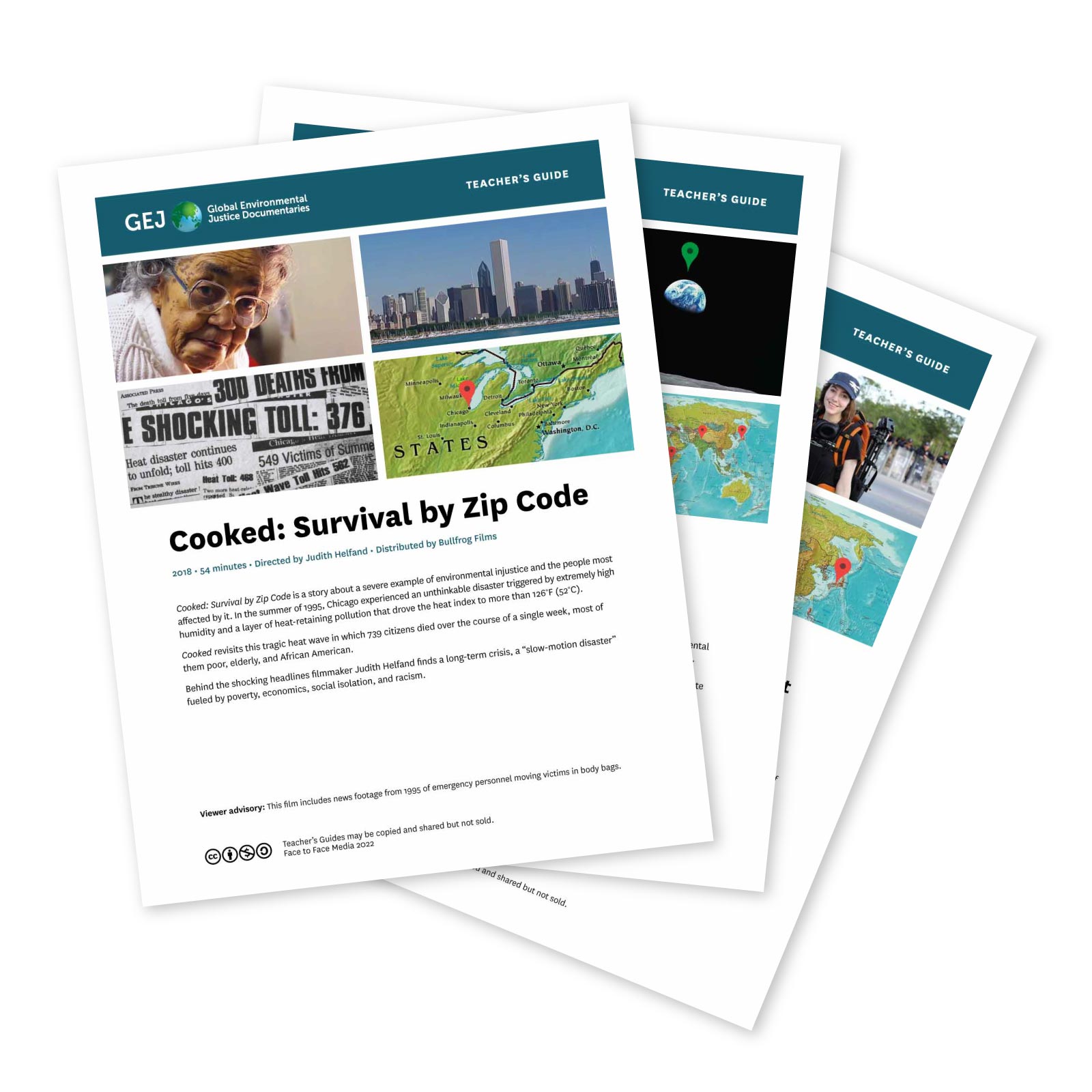 Guides currently available:
Guides in progress
Lifting the Veil on Polluters in China
We are faced not with two separate crises, one environmental and the other social, but rather with one complex crisis which is both social and environmental.


– Pope Francis
Creative Commons Copyright
Teacher's guides may be copied and shared but not sold.
Face to Face Media Ltd. | facetofacemedia.ca